Sal Hernandez Joins Aguila Ammunition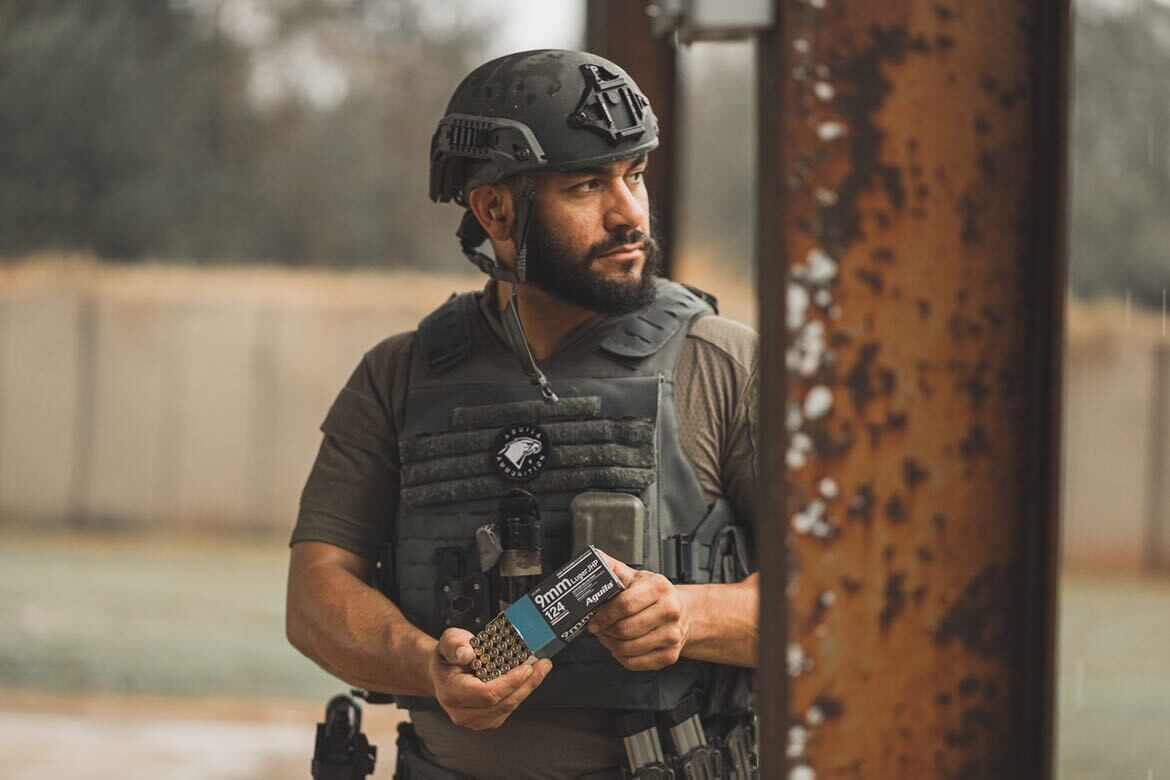 Aguila Ammunition further demonstrates its commitment to law enforcement and government agencies by announcing the sponsorship of elite SWAT sniper and competitive shooter Sal Hernandez.
Sal has served as a Police Officer in Texas for 10 years, with the last 6 spent on the SWAT team. During this time, Sal developed remarkable skills in precision shooting and was part of the firearms cadre and SWAT competition team. Sal's passion for shooting has led him to compete in many competitions, including the Men's Elite division at The Tactical Games, Texas Tactical Police Officers Association (TTPOA), and Florida Competitions. Sal is also a firearms instructor and teaches Police Officers on a regular basis. He started a tactical athlete training group in which he holds monthly training and matches.
"We are excited to have Sal join our team, as he is a highly motivated individual with integrity and commitment. We are looking forward to having him represent our brand at many upcoming competitions and events." Says John Domolky, SVP of Business Development at Aguila/TXAT.
Sal will be added to the Aguila Wins Team alongside the current members; Kaleigh Lawson, Riley Kropff, Cory Kruse, and David Miller. Aguila Ammunition believes the addition of Sal Hernandez takes the Aguila Wins program to the next level and looks forward to adding more diversity and talent to the team.