Kolby Pavlocks Joins Aguila Ammunition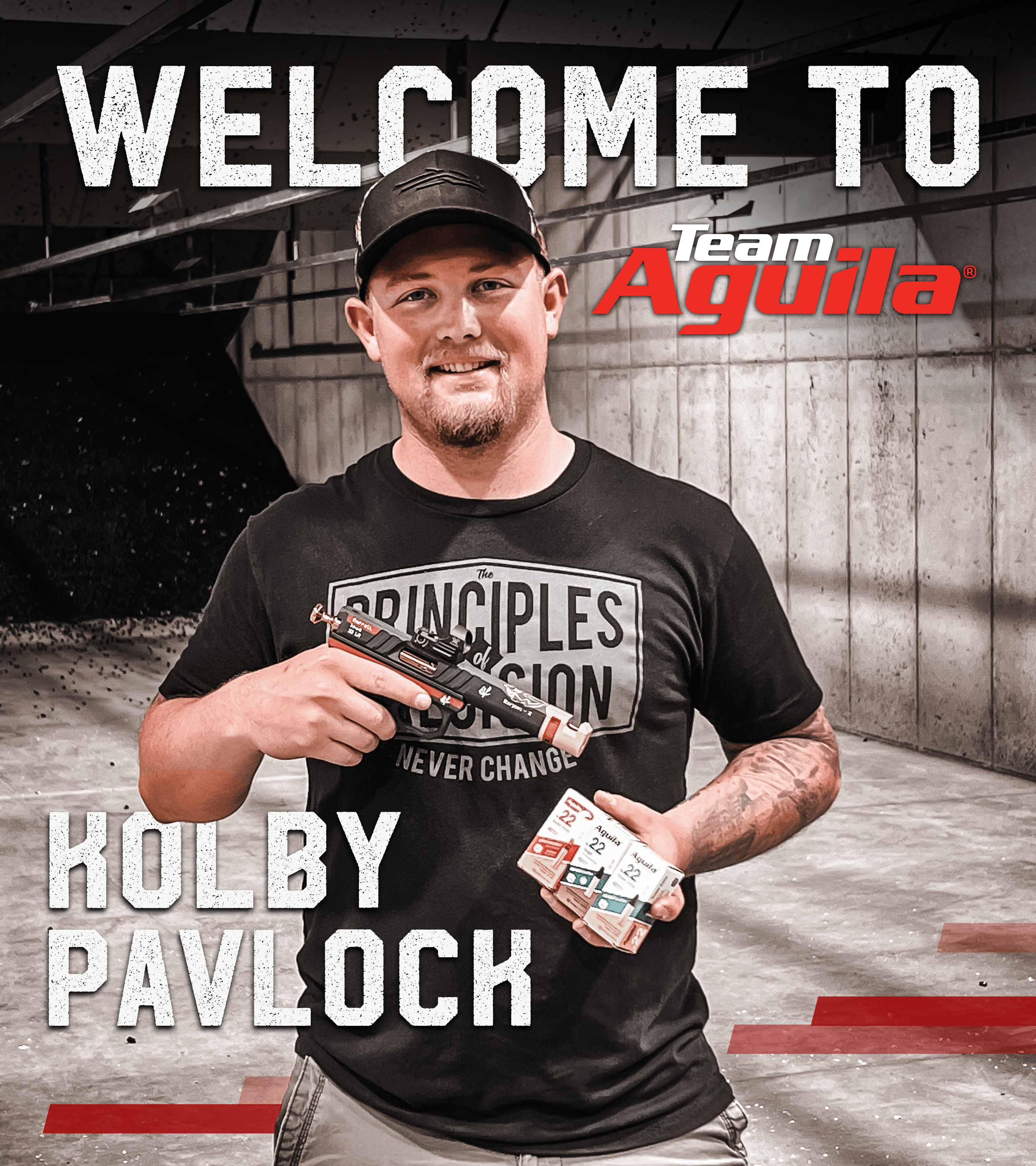 Aguila Ammunition announced that Kolby Pavlock is joining the Aguila Wins Team as a Sponsored Shooter. Kolby is a well-accomplished competitive shooter and member of the Volquartsen Shooting Team. Pavlock at 23 years old, from Iowa, works with Volquartsen Firearms doing Product Development. His current focus is on steel challenge, rimfire challenge, and ICORE.
A few of Kolby's accomplishments are winning the Rimfire Challenge World Championship 4 years in a row and multiple first-place finishes in Steel Challenge shooting rimfire divisions. Besides competing Kolby is an avid hunter, whether it be big game or small game as well as fishing. Kolby maintains partnerships with Volquartsen Firearms, Hogue, Vortex Optics, Breakthrough Clean, Kitanica, Gargoyle Eyewear, and Axil Hearing Protection. Kolby will be added to the Aguila Wins Team, alongside the current members; Kaleigh Lawson, Riley Kropff, Cory Kruse, and David Miller. Aguila Ammunition is thrilled to work with such an accomplished shooter.
Aguila Ammunition believes the addition of Kolby Pavlock takes the Aguila Wins program to the next level and looks forward to adding more diversity and talent to the team.