2022 NRA ANNUAL MEETING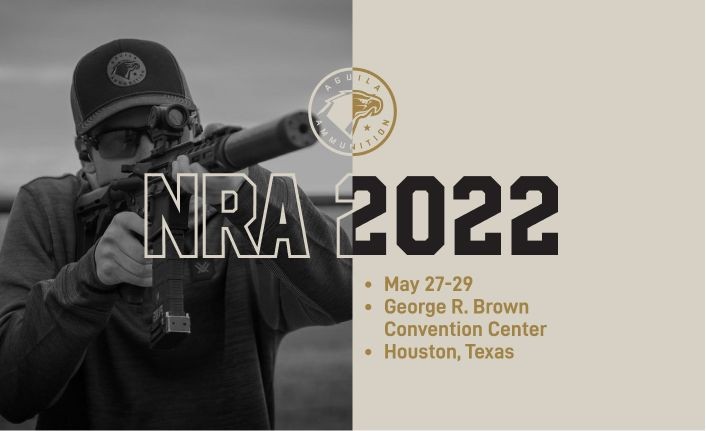 As the 151st NRA Annual meeting approaches, we are pleased to share Aguila Ammunition will be in attendance. For generations NRA members and guests have gathered to peruse the show floor and shake hands with manufacturers they love.
Aguila Ammunition will be amongst the exhibitors, showcasing over sixty years of growth and innovation. With serving the Law Enforcement, Government, and Commercial markets; Aguila is also heavily involved with shooting sports partnerships and sponsorships. Highlighting 2 of our 4 Team Aguila Members, Cory Kruse and Riley Kropff, will be at the booth to discuss their shooting disciplines and favored products from Aguila. In today's market Aguila offers a wide range of ammunition including Rimfire, Centerfire and Shotshell, stop by the booth #1605 to see more!
We look forward to seeing you at the NRA Annual Meeting. Follow us on social @AguilaAmmo and tag us for a share!