Back to Team Aguila
Riley Kropff
3-gun
1st- 2021 Zombies in the Heartland
2nd- 2021 Nordic Vortex Tri gun
4th- 2021 Vortex Shootout
4th- 2021 Memorial 3-Gun
4th- 2021 Superstition 3-Gun
5th- 2021 Magpul TX3G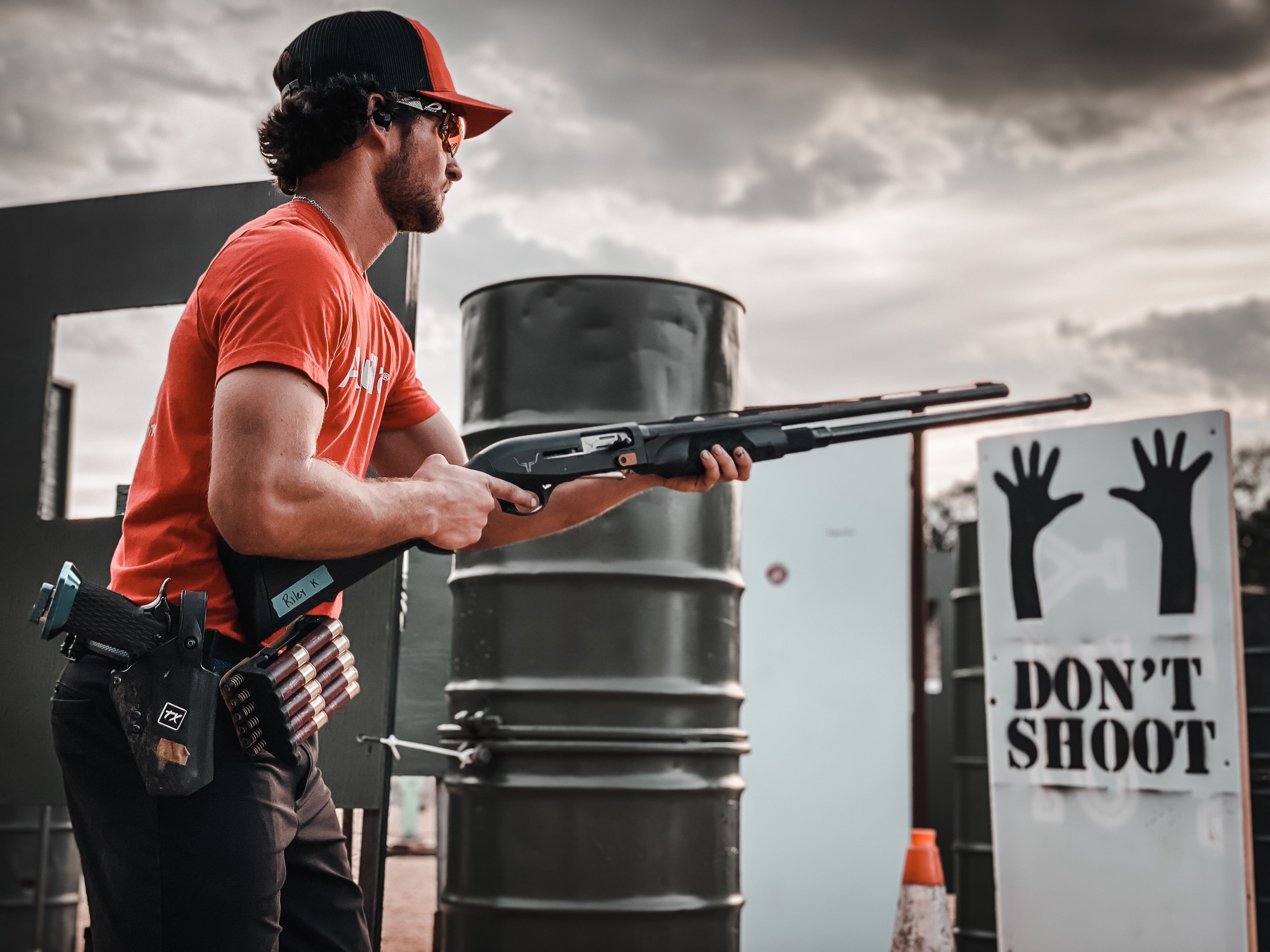 Riley's Story
Riley Kropff grew up around guns. His father is a former law enforcement officer and always taught Riley the value of firearms and proper gun safety. Riley has been hunting since the age of 5 and got into competition shooting in 2015, when he was 14 years old. He immediately fell in love with the idea of competing with firearms.
Over his short time thus far in shooting sports he has competed in matches not only across the nation, but also around the globe. He won his first national title early in 2019 and earned his first gold medal at the 2019 Rifle World Championship in Sweden.
Riley has been shooting 3-gun exclusively since the 2019 Rifle World Championship. He enjoys the fast tempo and long natural terrain stages 3-gun has to offer. Since being on team Aguila he has been able to spread knowledge of some of the best competition ammunition on the market. He plans to continue shooting, along with helping and teaching new students of the sport and can't wait to see what the future holds.
Career Highlights
1st- 2021 Zombies in the Heartland
2nd- 2021 Nordic Vortex Tri gun
4th- 2021 Vortex Shootout
4th- 2021 Memorial 3-Gun
4th- 2021 Superstition 3-Gun
5th- 2021 Magpul TX3G
Won a Gold Medal in the 2019 Rifle World Championship Junior Division
Won the 2019 Rifle World Shoot Junior shoot-off
First National Championship win in the 2019 USPSA Multi-Gun National Match
First Junior to reach the Pro rank in the United Multi-gun League
Won 1st place at 5 major matches in Limited division in 2019